Support HB 3171 - Repealing civil asset forfeiture
Relating to repealing civil asset forfeiture provisions and establishing criminal asset forfeiture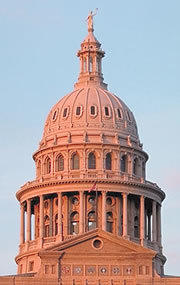 SB 3171 introduced by State Senator David Simpson (R-SD7) would eliminate civil asset forfeiture and establish standards for criminal assest forfeiture. Civil asset forfeiture is a horrible law which allows law enforcement to confescate currency or other assests even if the person in possession of these assests is not covicted or even charged with a crime.
Post Public Comments
Public Comments (40)
May 28th, 2016
Kevin S. from League City, TX signed.
Sep 4th, 2015
M. l. from Brady, TX signed.
Aug 11th, 2015
Eric M. from Deer Park, TX writes:
This will reduce corruption and prevent punishment without trial. We are not Nazi Germany, We are The United States of America. When did we start making laws that give total control to the police to do what ever they want.
Jun 23rd, 2015
Someone from Van Alstyne, TX signed.
Jun 20th, 2015
Cheryl F. from Spring, TX signed.
Jun 8th, 2015
Evan N. from Huntsville, TX signed.
Jun 5th, 2015
Joe M. from Dallas, TX signed.
Jun 3rd, 2015
Mark W. from Cedar Park, TX signed.
May 9th, 2015
Ben F. from Odessa, TX writes:
Currently government agents can simply take your money/ stuff under the "preponderance of evidence." This is a lower standard than even "reasonable suspicion." Currently, government agents can steal your money for no reason. End Civil Assett Forfeiture.
Apr 25th, 2015
M. L. from Brady, TX writes: